︎ LONDON FASHION WEEK MENS SS19
Cortex was invited to London Fashion Week Men's 2018, where we were lucky enough to explore a plethora of this year's top brands, both in high-end and streetwear culture. Hosted predominantly in Westminster, fashion moguls/enthusiasts flocked the streets outside the infamous Strand building to, quite frankly, stunt and catch a glimpse of the drip-worthy outfits on display.

Check out images of the top shows/looks we experienced over our surreal weekend alongside personalised press descriptions below.

BERTHOLD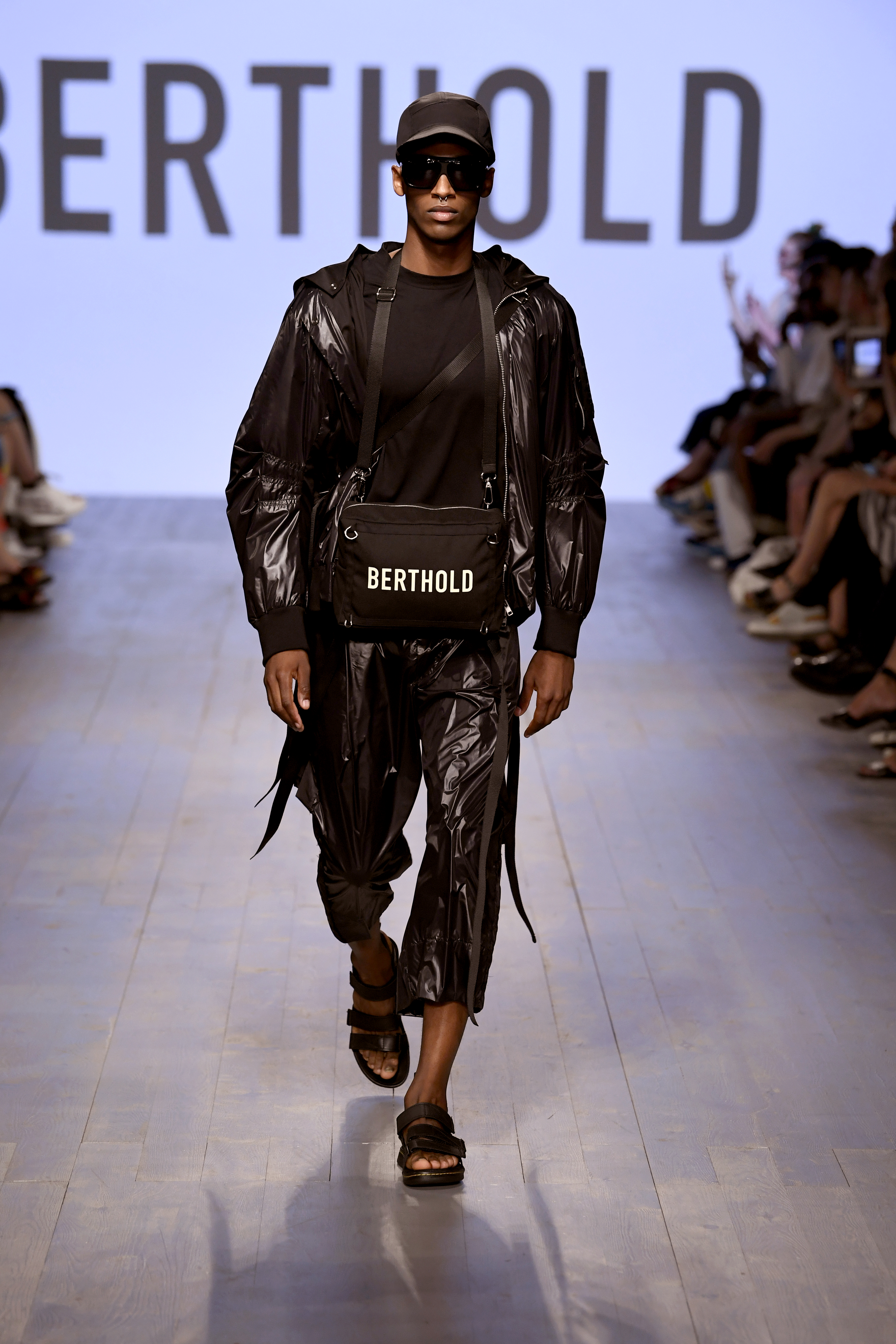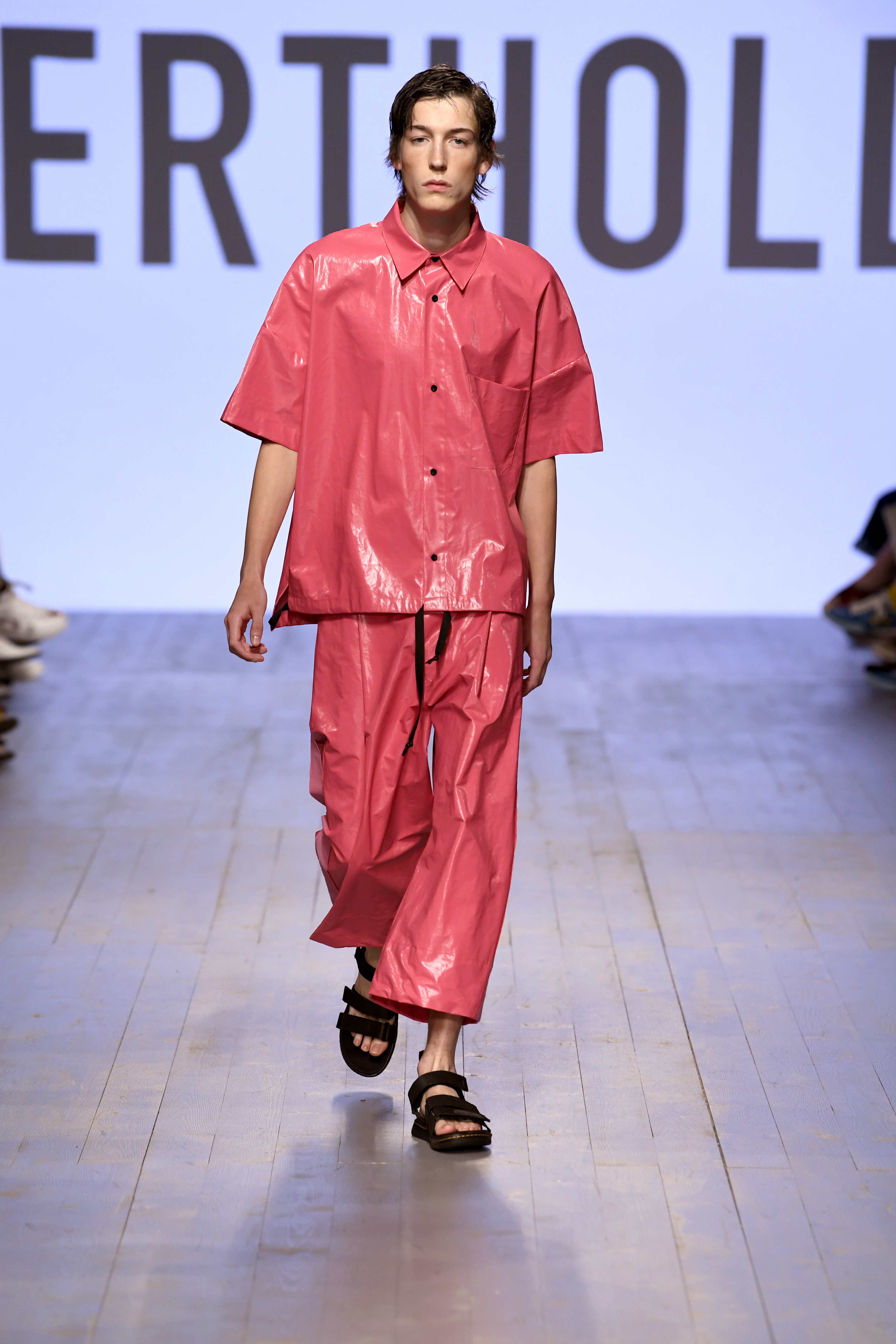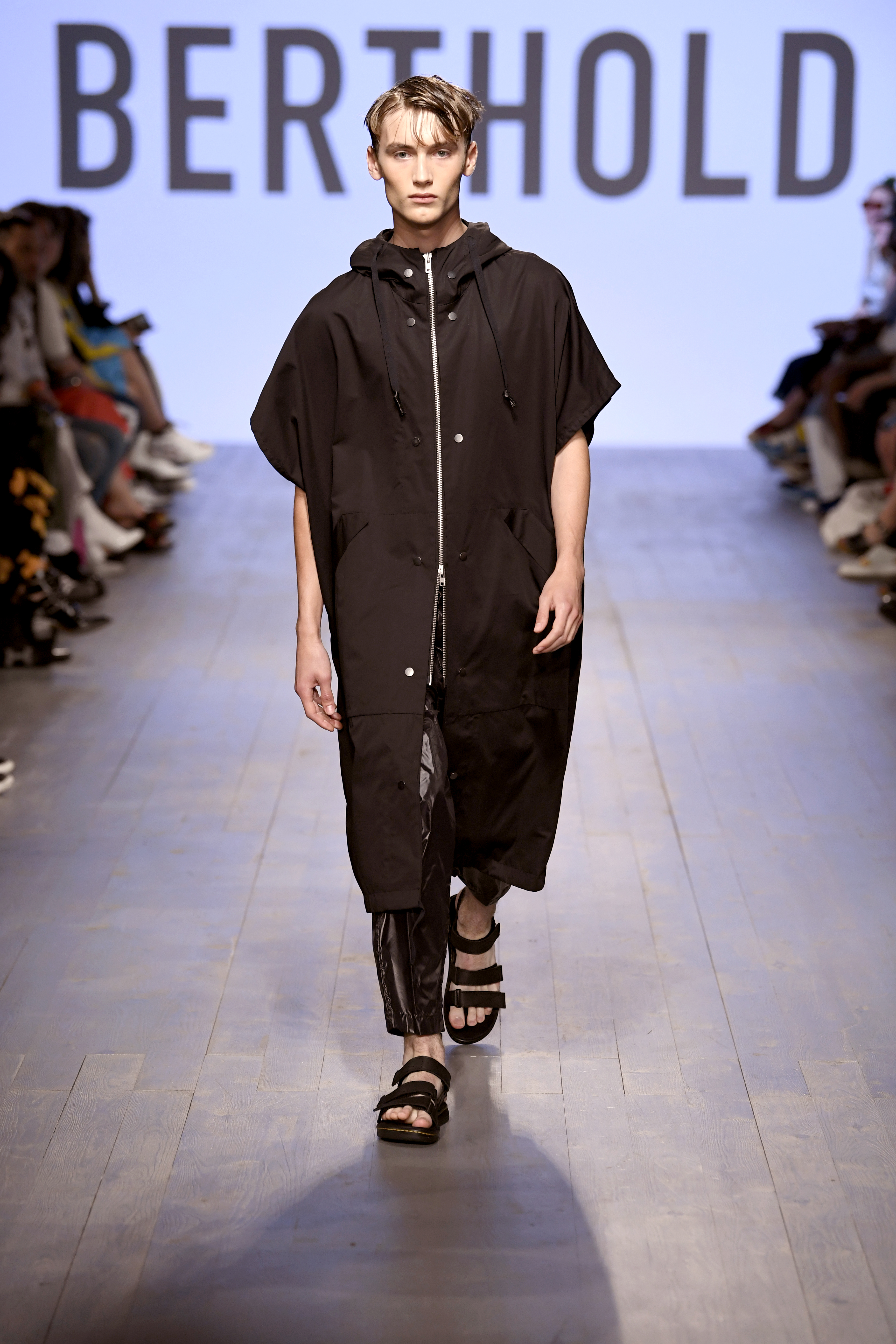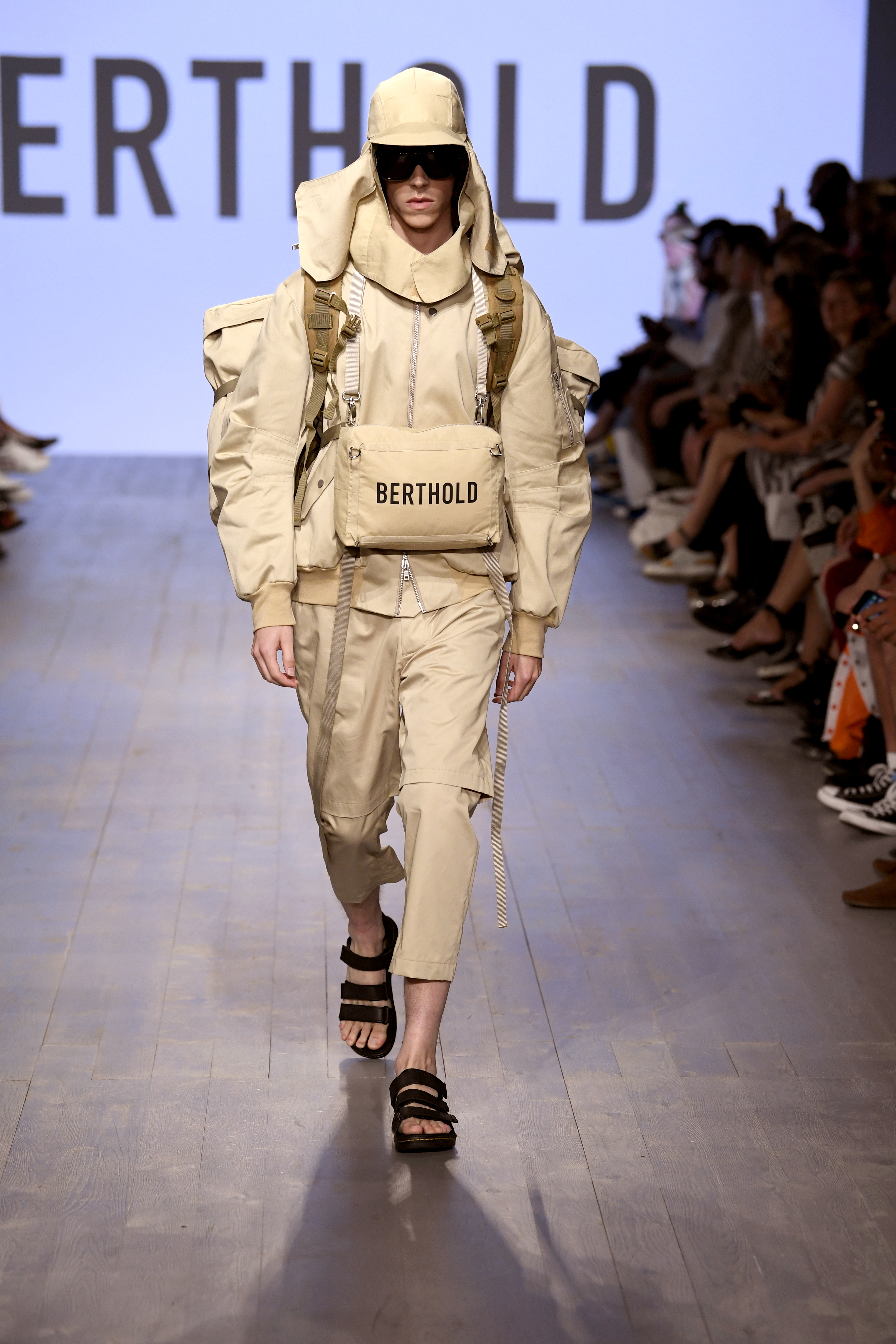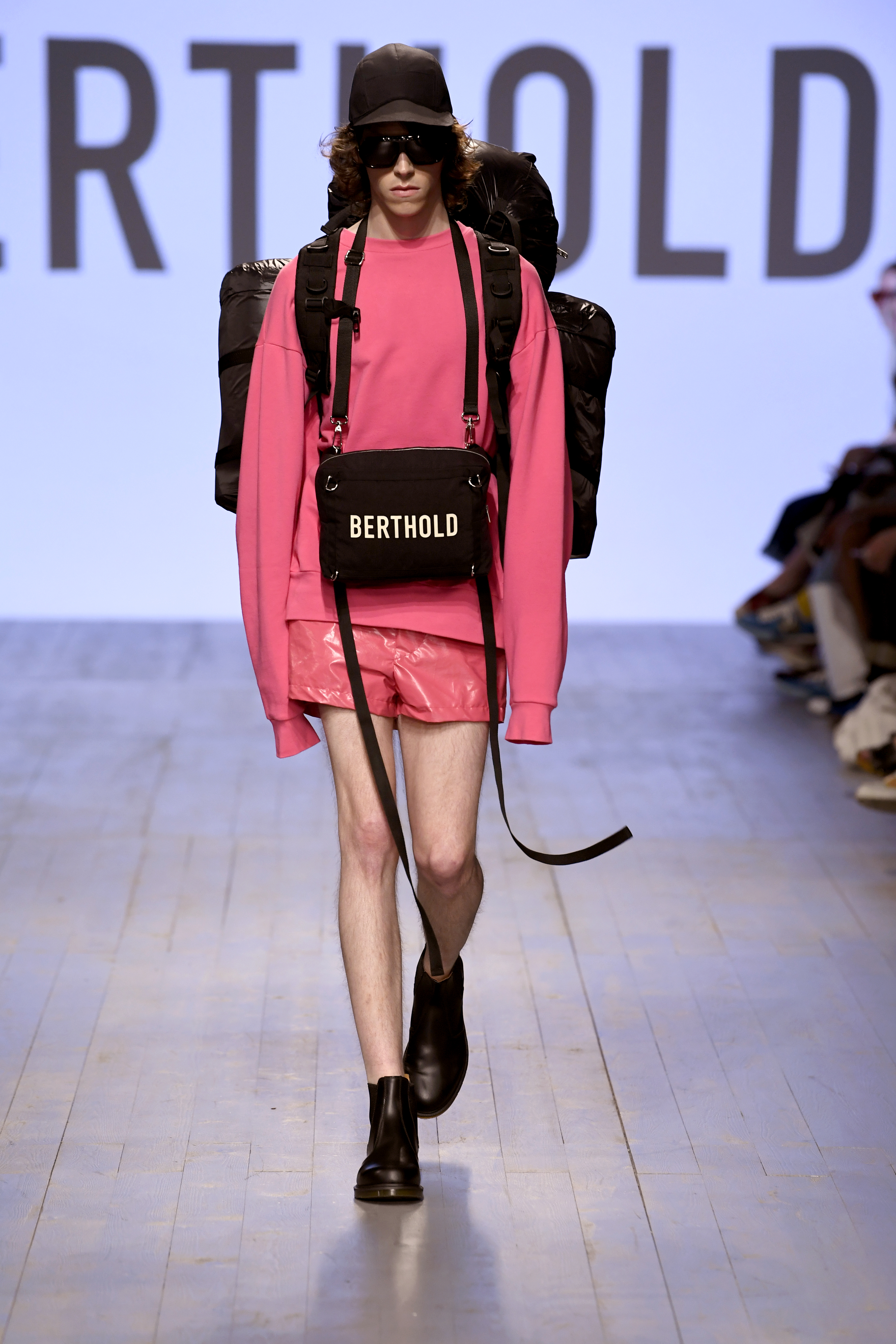 BERTHOLD
POEM:
The unsettling calm of a desert at dusk
Suspense, survival, supernatural
The pleasure of exploration; the seductive unknown
Putty, heat, sweat
Pockets and paper leather
The threat of a silent black sky
Sharp cotton, shadowy nylon
The eerie lull of London at dawn
Buffed neon
Synthetic strobes of light, smacking into the sun
Bomber, parker, stormtrooper (archetypes undone)
Familiar garb, re-evaluated
Vitality, volume. Rigour.
BEN SHERMAN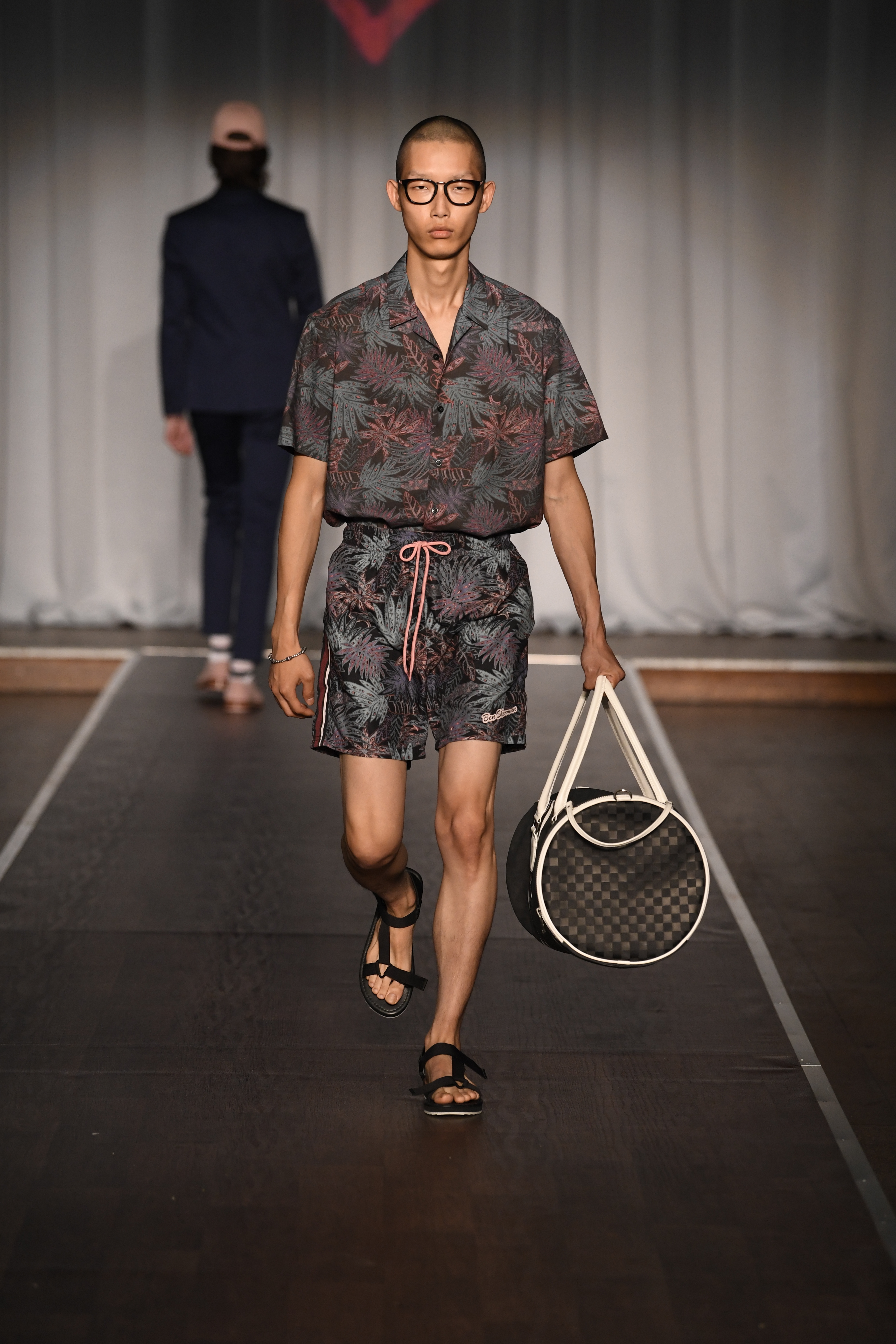 "For the second consecutive season,
BEN SHERMAN
proudly collaborates with House of Holland at London Fashion Week Men's to present an exciting infusion of colour and prints. Taking inspiration from King's Road Ivy the unisex collaboration showcases daring statement pieces in classic silhouettes.
Ben Sherman has always been for the individuals, for those who set themselves apart. In 1963, we created an iconic look all of our own: sharp, tailored and authentic. Today, nothing has changed. We remain a leader of modern British style."
LIAM HODGES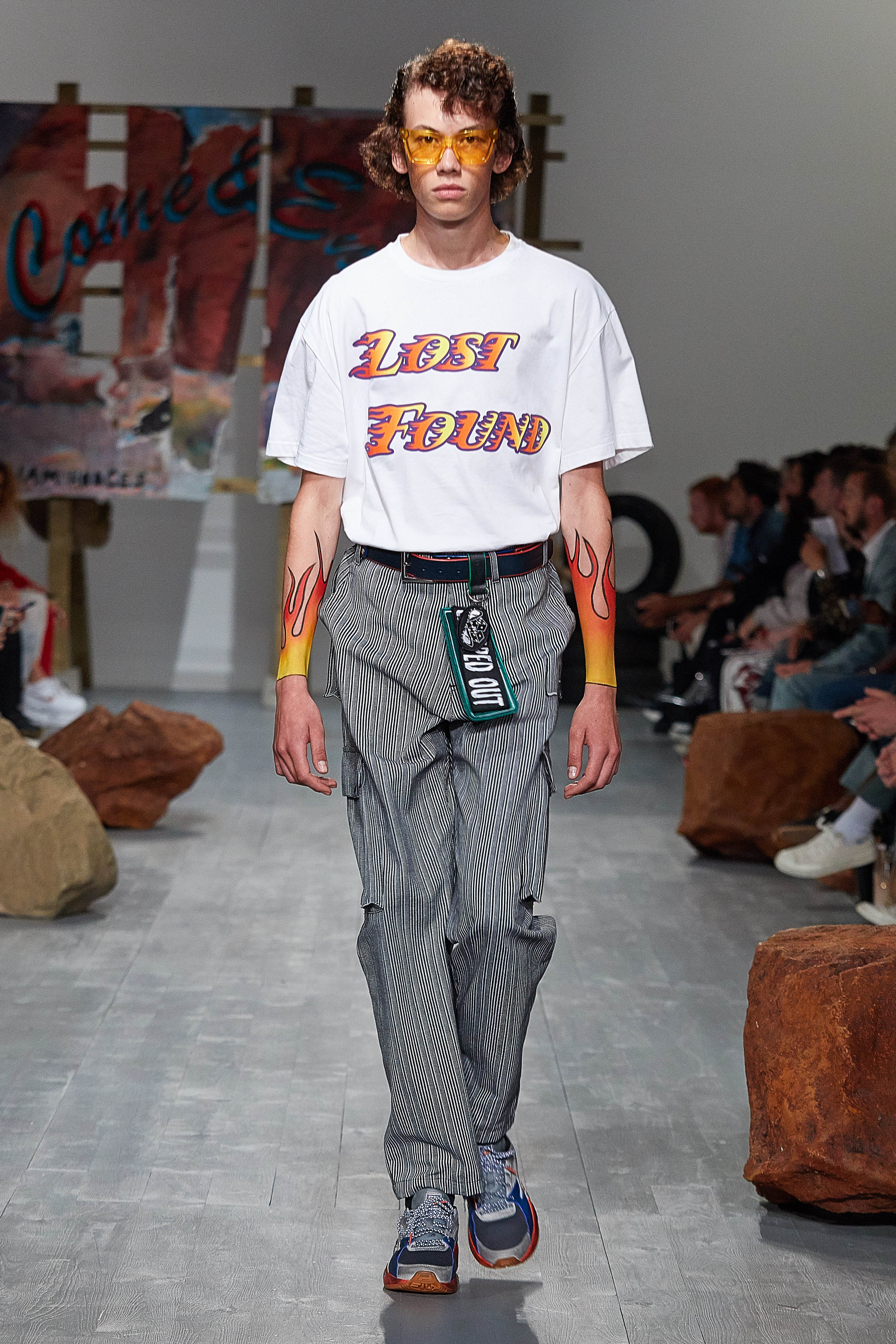 "Liam was drawn to Las Vegas by the Donna Tartt novel The Gold Finch, with the main protagonist and lost soul Theo spending time in the city. Vegas sits on the edge of the desert and on the edge of reality. Learning from Las Vegas, the seminal Post-Modernist manifesto by 'less is a bore' architect; Robert Venturi praised the Vegas strip for being all imagery and sign, prioritising pow and wow, over the then prevalent quasi-religious orthodoxy of machinery for living in.
So, what's Liam Hodges' guy look like in Vegas? "Outdoorsy but not, easy-wear slick trash." To that end there's a leopard print and flames with everything. Leopard print cardigans, waistcoats and shorts, bowling and cowboy shirts with flames, Hawaiian shirts with ash tattoo details, sunbleached track suiting, plaid all day pyjamas, and short shorts. Matching this easy extra everything aesthetic is Liam's take on FILA's mid-nineties chunky running shoe, the Mindblower. T-shirt and hoodie prints include a centurion chest plate, the legend "Alone Together" inspired by the nuclear testing museum and a Tee inspired by The Gold Finch that reads "I'll shave my head I guess and get a tattoo"." Taken from
LIAM HODGES'
website.
DANSHAN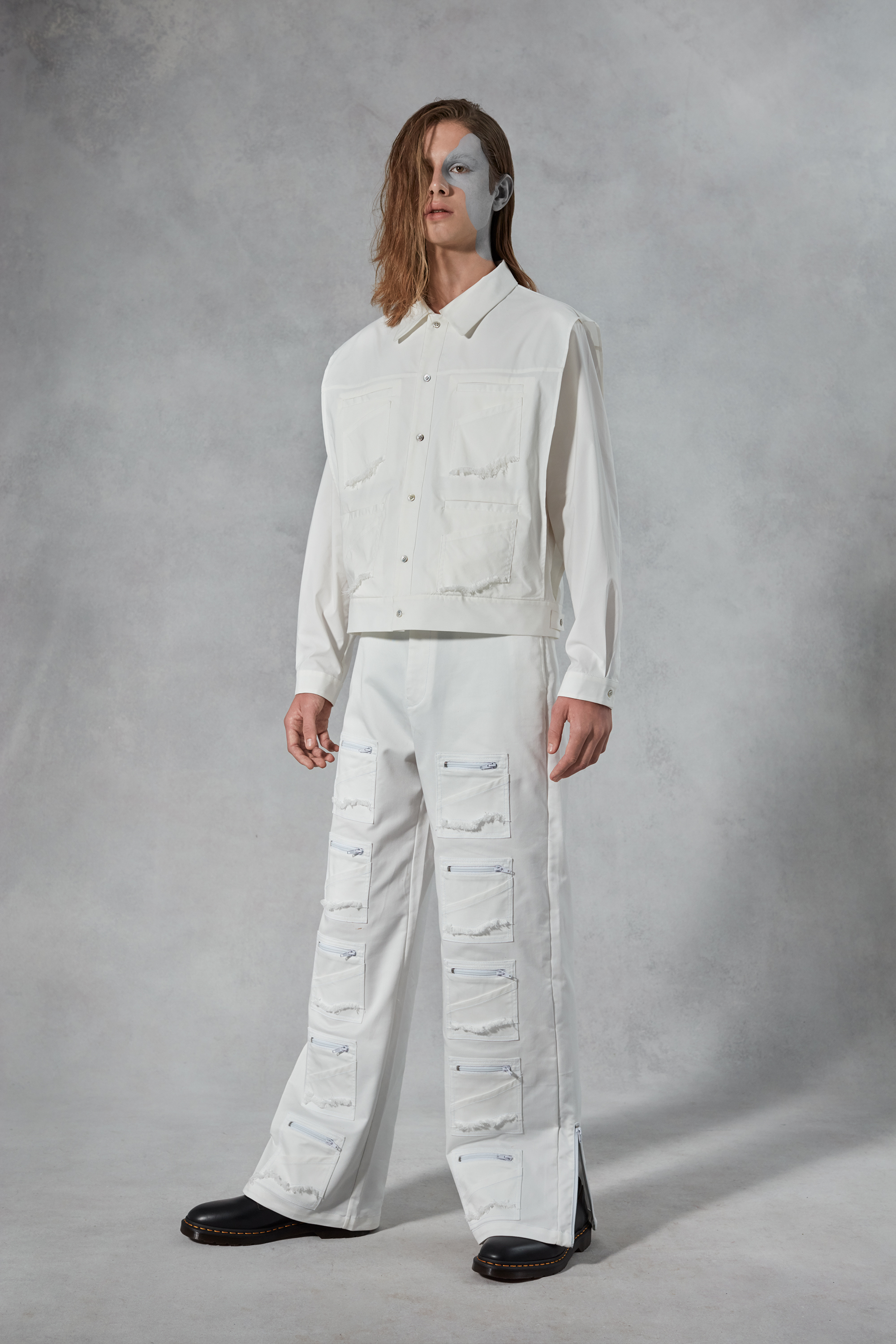 "What's Missing: Our emotions are what make us human.
DANSHAN
believe a sensitive body absorbs both the painful and enjoyable aspects of the human experience. There is no joy without pain and without pain there is no joy. Sensitivity is there to serve us.
Therefore, for DANSHAN's Spring/Summer 19 collection, they will progress with their path into exploring the undervalued nuances of modern male life. Vulnerability will not be missing in their new designs but instead will be treated as essential to living an authentic life. This collection is about celebrating the freedom that sensitivity can enable for men - to reclaim it."
BARBOUR INTERNATIONAL
"Eight decades on from the first
BARBOUR INTERNATIONAL
suit in 1936, the Spring Summer 19 Barbour International collections combine heritage of authenticity and tradition with modernity in a wardrobe of clothes, accessories and footwear that celebrate 'The Badge of an Original'.
Within the Barbour International Originals and Sport collections, the focus is on bold motorcycle inspired colours of black, white and yellow alongside primary colours of red, green and blue. Both collections combine effortlessly in the same colour palette while offering a choice of fit and style from the more relaxed and traditional Barbour International Originals to the directional, on trend 'ath-leisure' look of Barbour International Sport. Designed to be worn across all Barbour International collections, these are modern co-ordinated pieces, ideal for today's lifestyle."
MICHIKO KOSHINO
"Neon colours, shocking prints and inflatable fabrics meet in bold fusion as
MICHIKO KOSHINO
presents her SS19 collection. An icon of the menswear industry, Michiko is known for serving up unique inspirations as the foundation of her aesthetic. This season Michiko takes influence from exoticism, fantasy and escape through nods to world travel, jet-setting and Hawaii as a tropical destination. Her use of colours is clearly inspired by; the jungle, leaves, flowers and camouflage - and through these choices, Michiko is providing a taste of island life without anyone needing to travel."
UNIVERSITY OF WESTMINSTER MA MENSWEAR SHOW
The last show Cortex attended was the
UNIVERSITY OF WESTMINSTER MA MENSWEAR
London Fashion Week Mens debut show at the legendary London nightclub, Heaven. The graduates, including Maureen Kelly-Pain; Robyn Lynch; Louise Liu; Robert Newman; Priya Ahluwalia; Roman Hoering; Shangqian Xu; James Bush and Yasemin Cakli, showcased a bold and intriguing set of runway collections which are something to behold. Check out a selection of exclusive backstage images above handpicked and shot by Cortex member
GIOVANNY ESTRELLA TALENTTI
.
Words by Co-Founder
BENJI REEVES