︎ INTERVIEW: TEMPTRESS


R&B duo TEMPTRESS (Vlad and Jess) are making waves in the London music scene with their brooding electro-pop sound. The duo, who both sing, write, produce and even direct their own music videos, have featured and gained rightful support from the likes VEVO, BBC Introducing and a slew of DJs including Hew Stephens, Phil Taggert, Jamz Supernova, Clara Amfo and many more.

Cortex met with the dynamic duo to discuss their new single 'Secret', the formation of Temptress, their individual roots, creativity, and Vlad's deepest, darkest secret...


Who are you?

VLAD: Hey, I'm Vlad and I sing/produce and play guitar.

JESS: Heya, I'm Jess and I sing/produce and play keys!

Tell me your life stories.

VLAD: I've always lived in South London and have been singing since I could talk. Later, I got into making music on the computer and taught myself guitar fairly late at the age of 15. I got obsessed with it though and couldn't put it down which fed into writing and producing. In between all this I ran for Belgrave Harriers (400m) and went on choir tours in the US and Europe.

JESS: Born and raised in North London, I did child modeling (highlights include advert for Woolworths & Christmas card with David Seaman), my Mum always had people around who'd sing with guitars and my Dad was a professional dancer. So I've been performing from a very young age!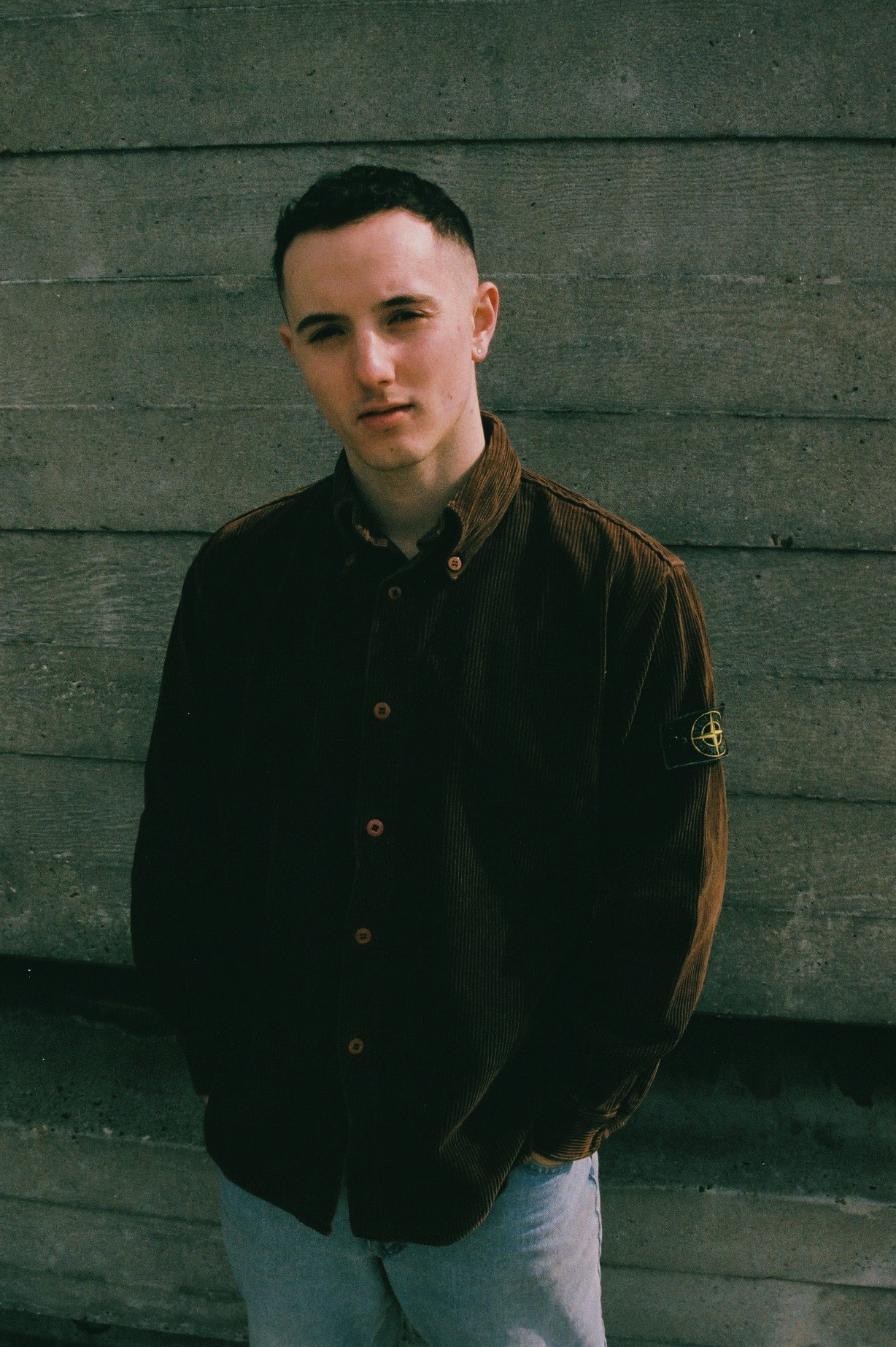 How did the Temptress duo form?
VLAD:
We met at Goldsmiths when we were both playing a gig but in different bands, we liked what each other were doing so decided to have a session to see what we could come up with.
JESS:
In our first session we wrote a song called 'Lies' which we then just put on soundcloud with no expectation and without really being a band, more of a one off collaboration. Out of nowhere it ended up doing really well so we decided to start the project and keep writing!
Can you describe your relationship with music? Do you remember a particular anecdote when you realised that this is what you wanted to pursue?
VLAD:
Music has always been a constant for me and is pretty all encompassing, it's an emotional release, a high energy moment, a technical exercise and a source of the worst frustration as well as the most overwhelming heights. After a long build up, being worried about ticket sales as well as limited rehearsal, when our first headline show at the pickle factory sold out and was totally rammed as we got on stage, it was the best, cathartic feeling of my life.
JESS:
For me music is so personal and is a way of letting out things I wouldn't be able to normally say. It's a combination of terrifying but also completely exhilarating. When I share something like that with the world either through performance or on record it's a feeling like no other. During my final degree show (performance) I spent months producing the songs, putting together and directing my band, designing the staging and figuring out my performance. Before I did that I didn't have much confidence in myself and being able to put on a large scale performance showed me that I had it in me and I knew from there, there was no going back.
Tell me more about your individual roots. Have they inspired you in any way?
VLAD:
My dad is Irish, Ukrainian, English and Welsh while my mum is English, Irish and American but I couldn't particularly say any of that specifically inspired me haha, growing up in London and working with people with lots of different musical backgrounds has been the most inspiring thing.
JESS:
I'm English, Danish & Bajan and grew up listening to loads of different music, in particular with my dad being a street dancer, I listened to a lot of Hip hop and R&B as well as old school funk records, which definitely channels through to the music I make.
What else inspires your creativity?
VLAD:
I get really inspired by new sounds and instruments, often if I find an old keyboard for example with a totally different sound palate and feel than I'm used to, it instantly feels refreshing and I end up coming up with something different. Particularly if I have no idea how whatever instrument works I end up experimenting in ways that if I knew what I was doing, I probably wouldn't try, which is exciting.
JESS:
When I'm really annoyed/angry I think that's my most creative time. If you piss me off I'll write a song in 5 mins and it'll be better than other tracks that took me hours!
Can you walk me through your writing process?
VLAD:
Our writing process varies but often we'll both talk about the theme or mood of the track then I'll start programing a beat in while Jess plays keys.
JESS:
We then get a rough structure in and use that as a basis to write the lyrics and topline. After that all the production can completely change, we like to experiment with cutting out even foundation elements to see if we can do something better/ more interesting.
What's the story behind your single 'Secret'?
VLAD:
Secret is about how keeping a secret for someone is draining and traumatic and puts you in a dilemma, you're so tired of keeping it under wraps, but don't want do something you regret by revealing the truth.
Tell me about the concept behind the music video.
JESS:
The music video concept is to represent what a secret feels like visually. Playing with tight claustrophobic spaces, images hidden within images, a secret garden with fire, flashes, twists and turns breaking through layers of thoughts and images.
VLAD:
It's simple in some ways and complicated in others, and tries to show how a secret can be both exciting and frustrating at the same time. By using the green screen and rough and ready VFX we wanted to jump from reality to the mind using visual themes like (head in the) clouds and space etc.
What themes do you usually explore in your songs?
VLAD:
We like to write about themes and stories that we both have in common, if it's current or in the past it doesn't really matter, just as long as it's something we both have had an intense experience of. When we do, the songs always mean more and are so much more effective from a place of honesty.
JESS:
Most of the themes we explore are interpersonal with less being closed off and individual. Some examples are, truth & lies, control, trust and desire.
What are you working on at the moment?
JESS:
We've got a few follow up singles and videos coming soon that we're really excited about!
What do you guys want to achieve in 2019 in order to make it a productive year?
VLAD:
This year we really want to push to get more material out, get playing shows and push the boundaries more in our video work.
JESS:
We also want to take the time to enjoy what we're doing as well as get our visuals and artwork popping!
How should we finish this interview?
JESS:
With a Secret!
VLAD:
At school it was me who sabotaged the powerpoint presentation by adding comedy captions and images in amongst the very serious information. Sorry Mr Harker.
Watch the video for Secret below:
Credits:
Photography by
COREE JAYVON
Creative direction by
ANIQUE CRYSTAL
Interview by
NOUR HASSAINE
/
BENJI REEVES
Clothes provided by
97TH VINTAGE