︎ INTERVIEW: LOLA MARSH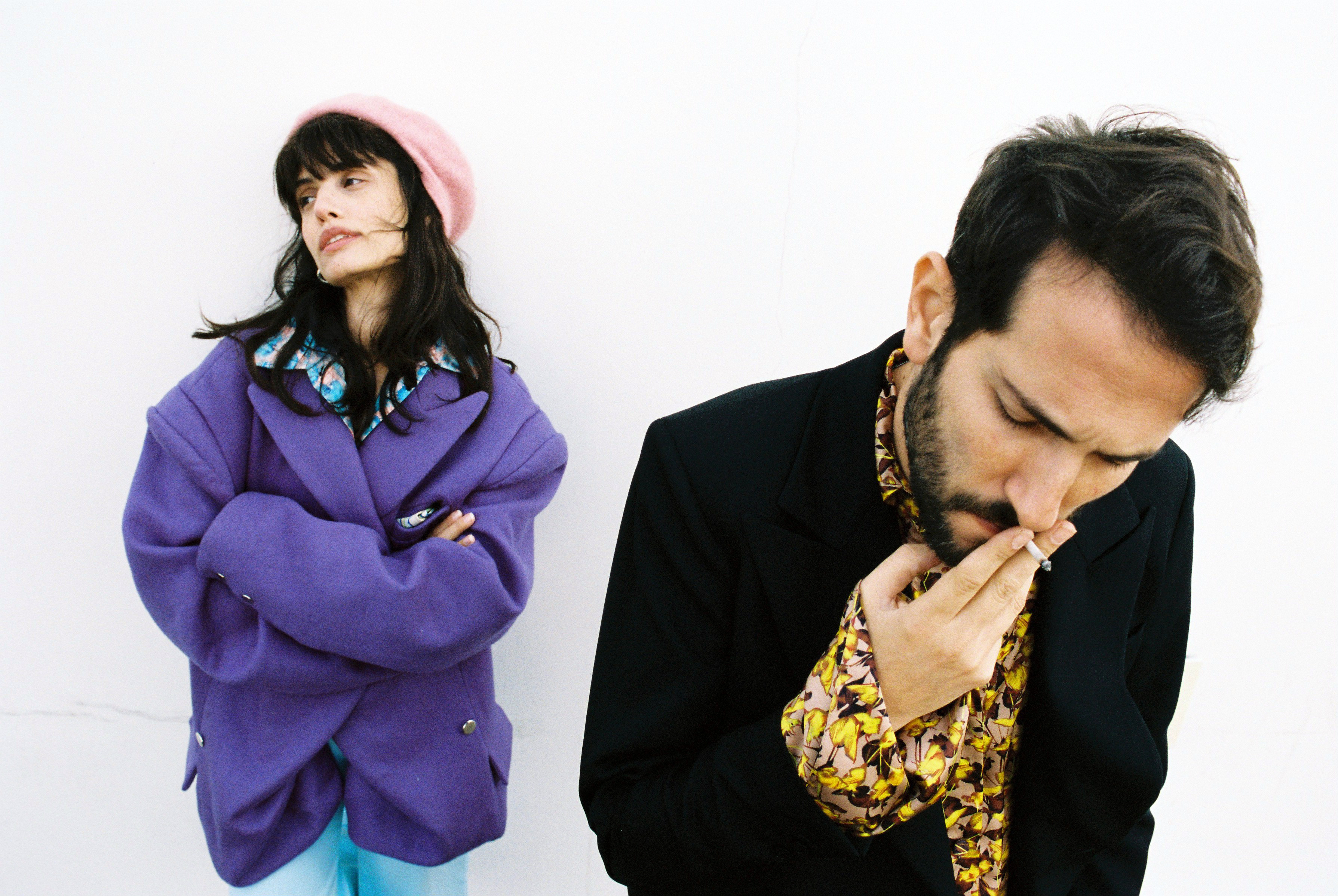 Music duo Lola Marsh are gearing up to release their forthcoming album 'Someday Tomorrow Maybe', set to drop January 24th 2020. Over the past year, the band have released a slew of singles and accompnaying videos including 'Only For The Moment', where we see vocalist Yael Shoshana Cohen and multi-instrumentalist and producer Gil Landau show off their newly formed ping pong skills, and 'Echoes', a touching performance video shot on beautiful 16mm film.

Cortex sat down with Lola Marsh to talk the singles so far, their creative process, new album and more below.

Tell us a bit about your background and how you got into music.

YC: Ever since I can remember myself I have enjoyed being on stage, and it didn't even have to be an actual stage! I used to always put on shows for my parents in our living room, dancing and singing. I grew up in a small town, and that makes it harder to be confident, you know? When everyone knows you from the 2nd grade you get this feeling that you'll always be thought of as that little girl who was a little strange, and not that popular. I had a lot of fears related to thinking of my self as an "artist". Things really started opening up for me creatively when I moved to Tel Aviv, and started meeting other musicians, I was free to reinvent my self. I think music saved me, and many times when I was sad or lonely I always knew that I could sing and all the bad and scary thoughts will disappear.

GL: From a really young age I played the piano and guitar. I grew up in a musical house. My parents played and sang all the time, and my big brother played the guitar. I remember one day, that my brother played for me "Smells Like Teen Spirit", and I was blown away! I think that was the moment that I realized that I wanna do music.

How did you form Lola Marsh?

YC + GL: It was about five years ago. We were both searching for partners to make music with.

It was on Gil's birthday party, when we first played together and instantly felt that there was a strong connection.

We met a few times, and it just clicked, like magic. We wrote and recorded so many demos, and performed all around Tel Aviv as a duo. After about a year or so we started looking for additional musicians to expand our sound. Soon we were joined by Mati Gilad (Bass), Rami Osservaser (Guitars & keyboards), and Dekel Dvir (Drums). We found true family in these guys, they are truly phenomenal at what they do and also great people.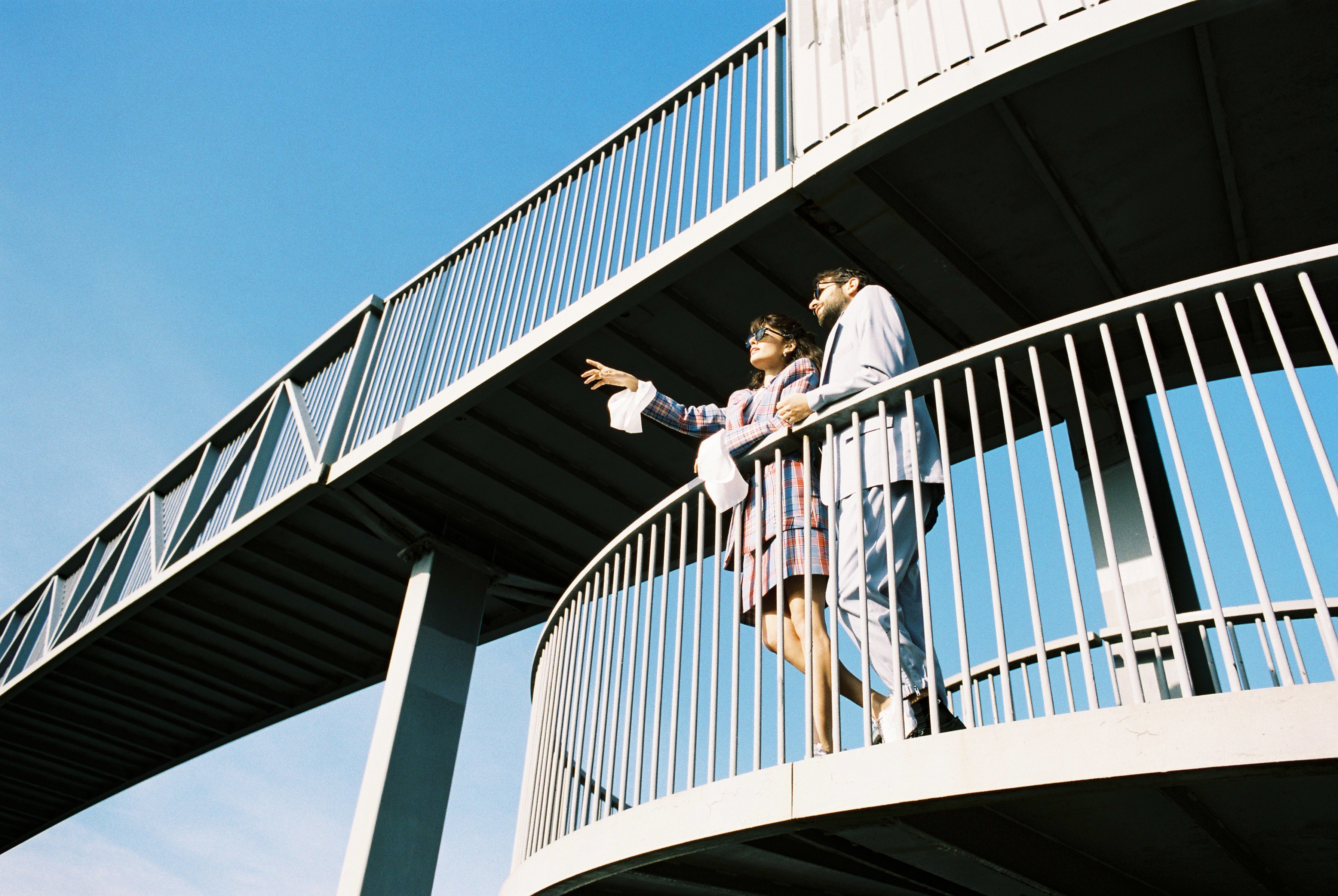 You've just released your newest single 'Only For The Moment'. What's the reception been like for it?
GL:
We are getting really cool reactions for this song & video. We are really proud of this song and video, it was one of these songs that everything was kind of easy about it.
YC:
Yeah, I think it's the first time that I read the comments on YouTube (cause I never read them), I asked my boyfriend, if there are more good comments than bad, and he said there are almost no bad comments, so I went for it, and read them.
What're you trying to convey in 'Only For The Moment'?
YC:
When the director of our video Indie Hait heard this song he came up with the idea of us playing ping pong to the song's rhythm (the snaps and claps threw him to this idea). So, he asked us if we know how to play ping pong. Gil knew (and even very well) but I never played.
GL:
He told us that we were going to fly to Kiev and practice ping pong with a tough Ukrainian coach until we become champions in the game. After five hard days of training we were ready. Of course it helped that the ball in the video wasn't real *laughs*
Your videos are always very well produced and directed. How important is it for you as a band to maintain high levels of creativity visually and sonically?
YC:
I think we have something very classic and cinematic about our music, it was always important for us to be creative and cinematic in the visual side too. Our stage is always decorated with flowers or other props.
GL:
We try to get our listeners / and the crowd on our shows to really feel that they are in some other world, away from their daily life, and get inside our world musically and visually.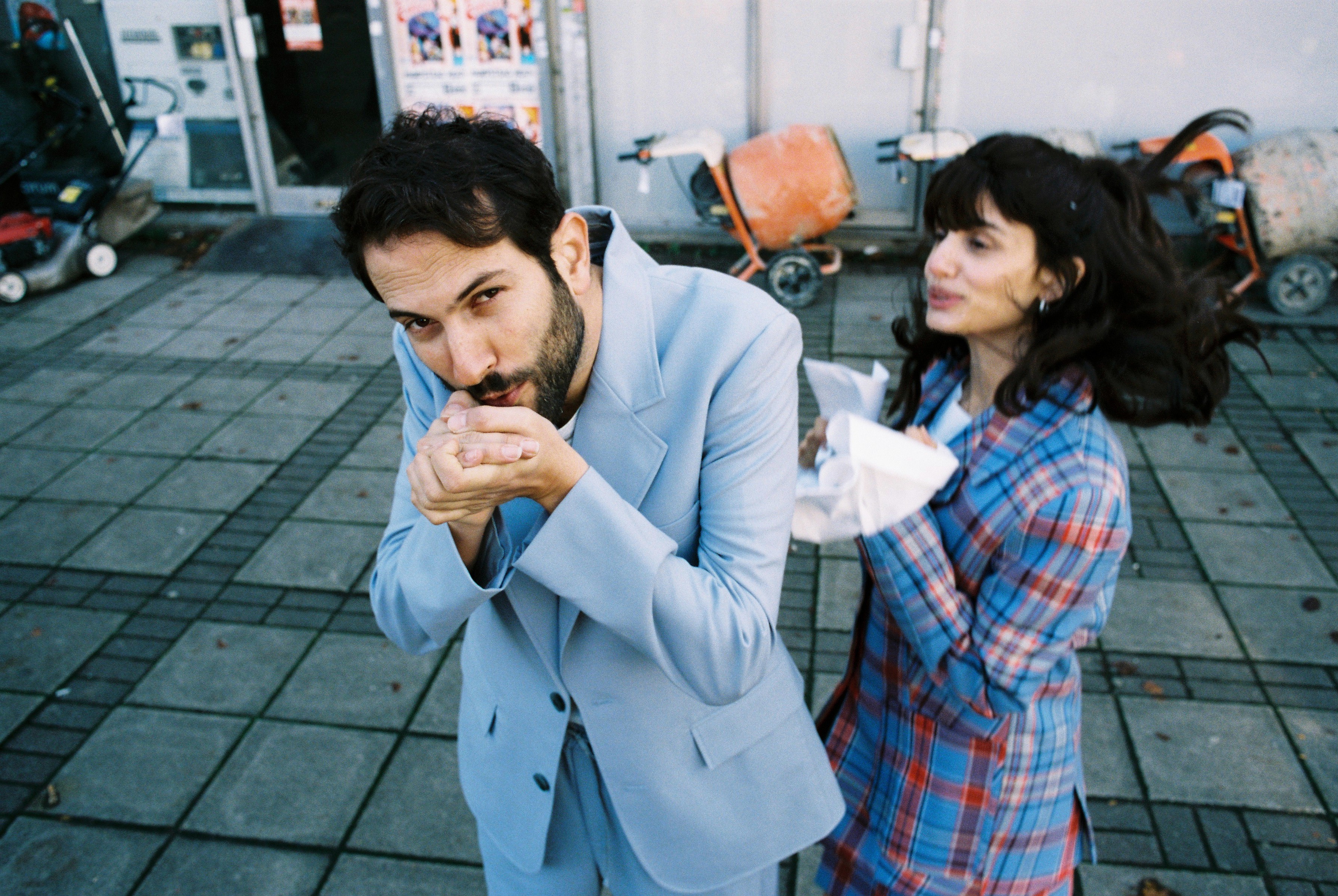 The 'Echoes' video is amazing. Was there a meaning behind it?
YC:
Thank you, Glad you like it! In the video you can see the past and the present at the same time as an infinite dance. We picked people that looked a bit like us, and created this scene, when these doubles are in fact our voices, shadows, ghosts. We shot on 16mm film so every take had to be nailed.
GL:
The song talks about that feeling you sometimes have when you want to disappear, but at the same time, want to be found. That scary beautiful moment just before falling asleep, when you are the most lonesome version of yourself and you have all of these voices inside your head. They are your echoes.
Describe to us your creative process.
GL:
Well it changes from one song to another. Usually someone has an idea and he/she plays it to the other, then we develop it together, using all kinds of instruments for inspiration, references, and talking about the story behind each song.
You performed the iconic song 'Something Stupid' for the 'Better Call Saul' series. How did that come about?
GL:
The music supervisor of the show approached us, and we were extremely excited about it, especially because we knew that the competition is high, and they told us that many bands are sending them a demo of the cover.
YC:
We were only 2 bands, and at the end they picked us. It was such a happy moment, especially because we really loved what we did. The American crew that worked with us were so professional, we Skyped with them in the middle of the night (LA time) and they gave us amazing notes, and the song just got better and better. That was seriously one of the most fun things we got to do. We are really proud of the outcome.
You have a new album 'Someday Tomorrow Maybe' releasing in January. What can we expect from the new LP?
YC:
Recording the new album was much smoother than the first one. On the first one we were still looking for our colour and sound. This time we came more cohesive and knew exactly what we wanted to do.
GL:
We are really proud and happy with the outcome, it's a kind of album that you can really feel lots of emotions and change your mood in every song, really dynamic. You have the grand, orchestrated songs next to the acoustic treasures, you have epic moments, high and lows, and basically we gave our hearts in every note and word.
Who are your biggest influences, musically and in life?
YC:
I used to watch a lot of westerns as a kid, with my father older brother. After the film was over we would all try to remember the melodies and whistle them, it was before YouTube of course, and it felt special, like we were the only ones who knew about these melodies. Both Gil and I love to write songs and to imagine the different scenes behind them. We love to create a cinematic scenery in our music with dramatic orchestral arrangements in a romantic-nostalgic feel.
Also as a child I read a lot of fantasy books and I guess sometimes you can hear it in our lyrics.
GL:
Also, Both me and Yaeli really love soundtracks. And generally Movies has big inspiration on us. I remember when we wrote echoes, we really had the scene of this song in our minds.
What are your goals for the future?
GL:
Keep on writing, keep on touring, have fun, eat well, travel the world, get along with each other.
What can we expect from you in the near future?
YC:
We're going to release two more singles from our upcoming album that will be released on January 2020!!
GL:
We have a big winter tour on February in the states, and on March around Europe.
What is your definition of creativity?
YC:
Wow, that's a beautiful question. Well, I think it's all about letting go, trying new things, don't think too much about what people will think, and just feel free to create whatever your heart wants you to create at the moment.
GL:
Not to ask too many questions, and just to follow your hunch.
Credits:
Photography by
ALFIE WHITE
Produced & interviewed by
BENJI REEVES
Styling by
AURELIE MASON-PEREZ
Makeup by
CHLOE HOLT