︎ INTERVIEW: KWASSA


22-year-old indie-pop musician kwassa, previously known as KYKO, is prepping to drop his, currently untitled, new EP. The EP will be the follow-up to his 2017 collation of hit tracks: 'Wildlife'.

Since signing to Warner Bros. Records in 2018, kwassa has released a slew of light-hearted, pop anthems including 'Moonwalking' & 'Sad Songs', both of which have sufficiently cemented his new identity with ease.

Much like his music, kwassa is a kind and unassuming chap whose only focus is on the music; Cortex sat down exclusively with the London-based artist to talk his new EP, album, name-change and much more below.

Tell us a bit about your background and how you got into music.

I grew up on the south border of London. Musically, I come from a live/band background 'cause I started playing in bands and playing terrible Green Day covers, whilst doing gigs when I was like, 12; I would do that most weeks 'til I was like, 16. Then I started learning about production and started doing more things on my own in my bedroom set up to figure out a sound that I was happy to release under a name.

So, what's your main motivation for making music?

I think the fact that it's a passion and hobby is the main thing. It was the only thing I was really good at in school, so they had to push me to do it *laughs*. But yeah I think it's just a way of, like, expressing myself in a fun way. I get to be a lot of myself and have control of what it sounds like and say, so it's just a fun way for me to experiment and say things with music.

How important do you think it is to have control of your music and your visuals?

Yeah super important. It's obviously different for everyone but I think about everything when I make my music, so I have an idea of a video or a colour or a picture or something that will match the music. So, I'm just learning at the moment to try work on everything and bring all my ideas into one place.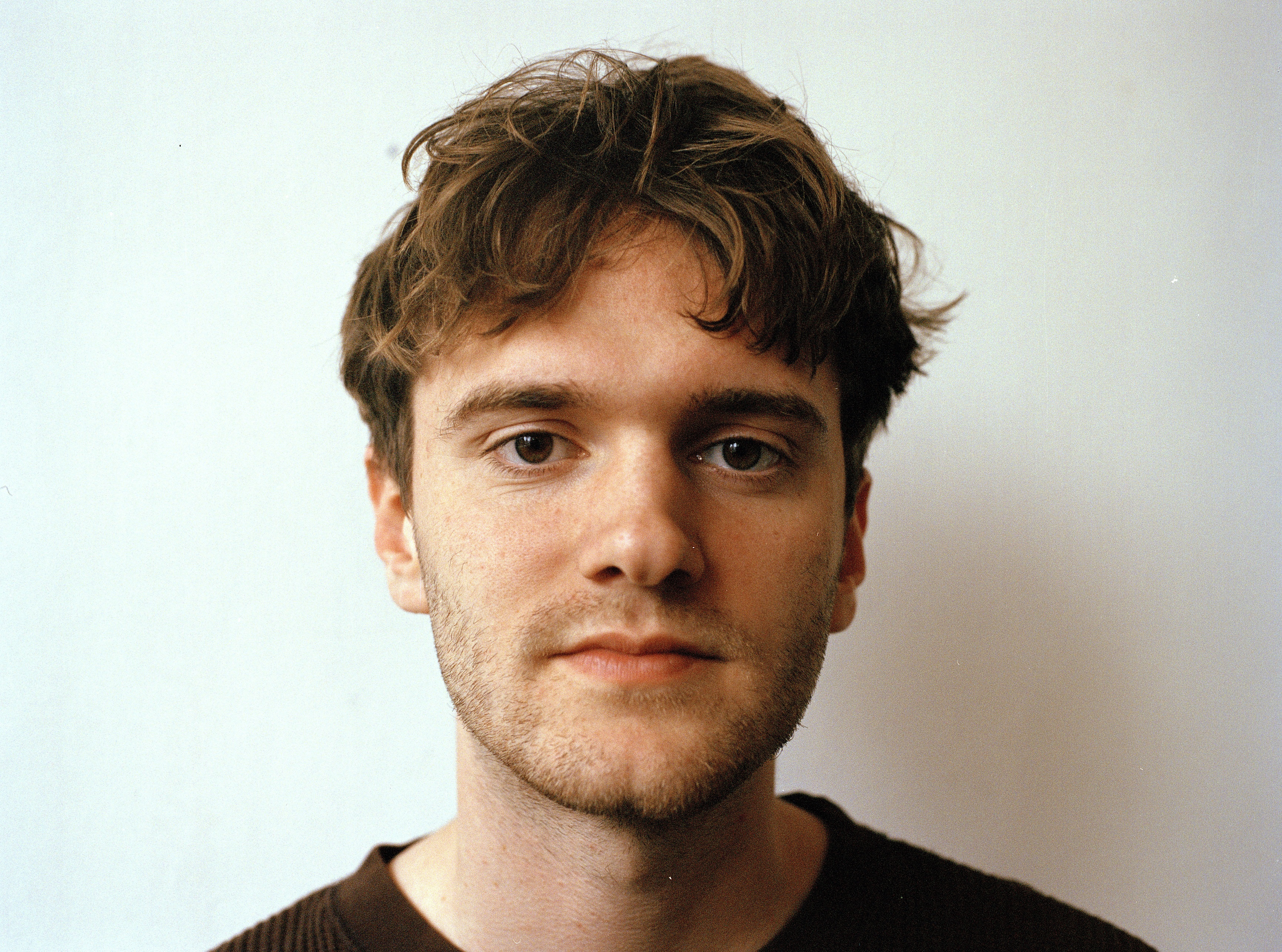 Who are some of your main inspirations and infleunces musically?
I grew up on stuff my Dad listens to - a lot of British bands and music. I think Chris Martin is probably my number one in terms of just writing music, lyrics and being a frontman but being chill, being himself.
So, you used to be named 'KYKO', how do you think your sound has progressed since those days and becoming kwassa?
Yeah, I haven't tried to jump too much into a different sound - it's kind of been a natural progression into the new stuff. Obviously a name change is a big thing so I kind of wanted to ease it in musically, just a smooth evolution into this new project. So, I'm still building it and figuring it out.
What was the reason you changed your name?
I thought about it for a couple of years in the back of my mind and then I kind of ended up having a big break from releasing (music), I had a couple years gap, and I wanted to get back into releasing; so it was a way for me to freshen up for myself, re-energise and be excited again for me to push my music out. A new name just felt like a new lease of life for me.
How would you describe your sound for people who may not know who you are?
It's uplifting pop, indie pop, kind of tropical. But it's changing, like the older stuff is a bit more tropical. But yeah, it's all pretty up - I'm not good at writing sad songs *laughs*.
You've said before that your sound is inspired by travel. I'm interested to know where your travel destination is?
New York is probably my favourite place, maybe ever, to be. I'm desparate to go to the phillipines, that's like my number one place on my checklist.
Where are you most productive whilst making music?
I do most of my work on a laptop, I rarely do stuff on the go. Like, I'm proably best just in my bedroom on my own just hashing out ideas, spending hours on a loop. That's when I'm most motivated.
Your latest single Sad Songs is an ode, to me anyway, the freedom of being young and feeling emotion. How important is it for you to express emotion and be authentic in your music?
Yeah, really important. I never really came from, like, a lyric perspective before, I was always into music before lyrics. The past few years for me has just been learning to make lyrics relate to me more and find what I wanna say and bits in my life that I wanna get across in lyrics. I started when I was 17, so the main thing I've experienced over the past three years in doing music is just growing up, so that's why a lot of them are about being young and growing up.
What's your favourite Sad Song?
My favourite sad song is 'I can't make you love me' by Joni Mitchell, but there's a Bon Iver version that's just, like, unbelievable.
Describe to me your creative process whilst making music.
I mean I co-write a lot of them at the moment with a lot of people that I really like and get a lot of inspiration from, so I have a lot of fun doing that. I still do a lot in my bedroom, playing with sounds. I think a lot of it comes from a production base - I tried to play around with samples, loops or rythms and just stacking it up that way.
What are your overall goals for the future?
At the moment, I really wanna tour outside of the UK and go to America and play shows, or anywhere - Asia as well. So that's a big goal. Obviously I have my own checklists... Glastonbury - Pyramid - that's the goal. And then an album which I'm working on.
Can you give us any details on the album?
I'm just always consantly working on the album, but as soon as the time comes to piece it together and tie everything in... I really want it to have a consistent theme as apposed to just loads of random song.
Do you want it to be a conceptual album?
Or even just sonically to make sure it's got a link and feels like one piece of work.
Apart from the album, have you got anything planned for the near future?
We're doing a London show in May and a couple of festivals around here (London). At the moment I'm just working on my second EP and then we're gonna do a full tour end of 2019.
What's the new EP going to be based around?
Still piecing it together. I'm just collecting all the demos that I have and making sense of them.
Last question, it's kind of a deep one...
Ohhh nooo! *laughs*
What is your definition of creativity?
Probably just being able to express what you want in however you wanna do it and not getting stuck into what someone elses expression should be.
Photography by
ORAN EGGERTON
Project managed & interviewed by
BENJI REEVES
Creative direction & styling by
ANIQUE CRYSTAL
Videography by JAMES MCCOSKER
Clothes provided by ROKIT, OFF WHITE & DUST PR
Special thanks to CONTACT AGENCY